Do you want to set up a website but don't know what the maintenance costs include? Or are you wondering about the many different maintenance prices? So through the article Website maintenance costs, we hope to be able to provide you with enough information about the cost of maintaining a website.
What does website maintenance cost include?
The cost to maintain a website is a way for the website to last for a long time and operate stably. A website is like your house, in which there are 3 essential elements to make up a website: Domain name, hosting, and web database. In there: The domain is your home address Hosting is the land to build a house on Database (web interface, features, …) is the house built.
In addition, costs may or may not be: SSL renewal fees, website maintenance, support costs Therefore, the cost of maintaining the web the cost of maintaining the website is usually from 1000$ – 3000$ per year is common.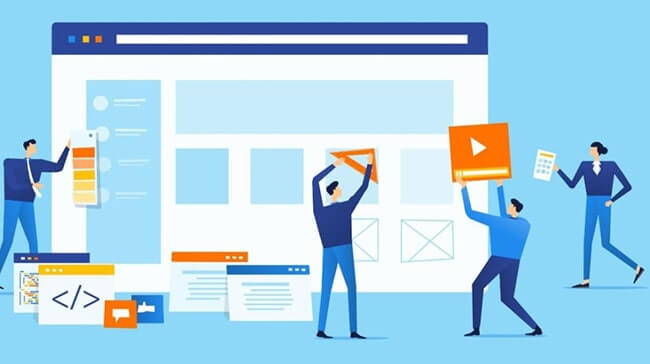 Every website is like a house When deciding to make a website, you will need to pay costs to build a website and a database and buy a domain name. These fees will be paid at the beginning, at the time of signing the contract, and once as soon as the website is completed and handed over. There are 2 fees to maintain the domain name and hosting, you need to buy and maintain it every year.
In the first year of web design, you may or may not have to pay for domain registration and hosting. This helps to reduce the cost significantly if you choose a professional web design service provider and free domain name and hosting for the first year. In the following years, specifically the 2nd year onwards, you will no longer have to pay the domain name purchase fee, but you will have to pay the domain name maintenance fee and the costs to maintain other items.
Annual domain maintenance costs
How much the annual domain name maintenance fee depends a lot on the type of domain name: local or international one.
In Vietnam, the annual fee to maintain domain names of all kinds of international domain names ranges from 200,000 to 350,000 VND/year depending on the type: .com. .net, .org, or .info…
The maintenance fee for a website with a domain name is from 15$ to 100$ per year.
You will have to pay extra if you use the domain name information security service, as it is also an annual maintenance fee.
The domain name maintenance fee at each provider is also different.
The cost of maintaining a domain name can also increase or decrease every year due to the market and policy of each provider. However, if there is an increase or decrease, it is not too big.
The cost of maintaining a Vietnamese domain name is usually more expensive than the cost of maintaining an international domain name because:
The policy of protecting domain names, reduces the risk of international buying Vietnamese domain names.
An international domain name will help the country get the most from the domain name's benefits.
Vietnam's technology and domain name management costs are not equal to the world's, so the cost per domain name is usually higher.
The cost of maintaining the domain name is used for the following jobs:
Paying Vietnamese and international domain name providers.
Notify and exchange with customers during domain name maintenance.
Support customers with domain-related issues such as pointing domain names, creating subdomains, resetting domain name configurations, and email,…
Annual Hosting Maintenance Cost
On the current market, the annual hosting fee usually has a preliminary price as follows: Hosting capacity:
800 MB: 60$
1 GB: 80$
2 GB: 100$
3 GB: 150$
What is the cost of maintaining the hosting used? The cost of maintaining this hosting is paid for things like:
Storing website data
The cost of hosting data backup
The cost of hosting bandwidth
Maintenance of hosting and servers
Support customers with hosting-related work.
The cost of maintaining the hosting service depends on the capacity and bandwidth package you choose for your website. There are a variety of capacity packages such as 600MB (Megabytes), 750MB, 1000MB, and 3000MB, … corresponding to different bandwidth packages such as 10GB (Gigabytes), 20GB, 30GB, 50GB, Unlimited,,….
Upgrade, bug fixes
In the process of using the website, the website may have some errors due to data, usage process, or browser upgrades. This may cause the website to crash or cause the website to fail te is no longer convenient for users. Then, for minor errors or your agreement with the website design company, this fee may be free or paid.In general, you should budget a bit for the upgrade and fix this possible error.
Annual SSL maintenance costs
Today, SSL is quite important for websites and has many benefits. This is also a recurring cost that customers need to maintain the website every year. Good for website SEO: Today, Google considers whether a website has SSL or not as one of the quite important criteria in ranking websites. Not just having SSL, your website can be at the Top of Google. But if your website does not have SSL, it is a weakness compared to your competitor's website with SSL.
Avoid security warnings from browsers (Google, Firefox,…) Website is not secure" right next to the website address box. For knowledgeable customers, it's okay, they understand this is just a warning about SSL, not a warning about whether it's safe to use the website or not. But the vast majority of users are not knowledgeable, when they look at the warning above they see that accessing the website is not safe. They will exit and visit your competitor's website.
This will make you lose customers, lose moneyDistinguish you from fake and fraudulent websites: When registering for SSL, you must provide personal information to register. Therefore, users and customers will feel more secure in accessing the website. The website has met one of the required security criteria. SSL maintenance cost: usually about 30$ to 50$ depending on the SSL type
Support cost
In addition to maintenance and upgrade fees, the annual cost of maintaining the website also includes a support fee. During operation, the website will likely have to pay an additional support fee for tasks such as data upload instructions, and posting, … It can be free or paid depending on the unit. website design. In case the design unit does not support it for free, you need to outsource it. The cost of support in this case is usually hourly, about $10 per hour (for foreign website design units) or calculated by package.
Website maintenance cost
Website maintenance is of similar importance to computer hard drive maintenance. After a period of operation, the website needs to back up data, and eliminate the maximum risk of data loss from the server, hackers, etc. That's why providing a website maintenance fee is necessary to ensure the operation.
The operation of the website is taking place normally. Usually, website design units will make commitments on maintenance policies when handing over websites to organizations and businesses. Website maintenance costs can be free or paid depending on the errors that need maintenance. The cost of maintaining a website is about 1,000,000 – 3,000,000/year. Depending on the complexity of the maintenance work, this fee may increase or decrease.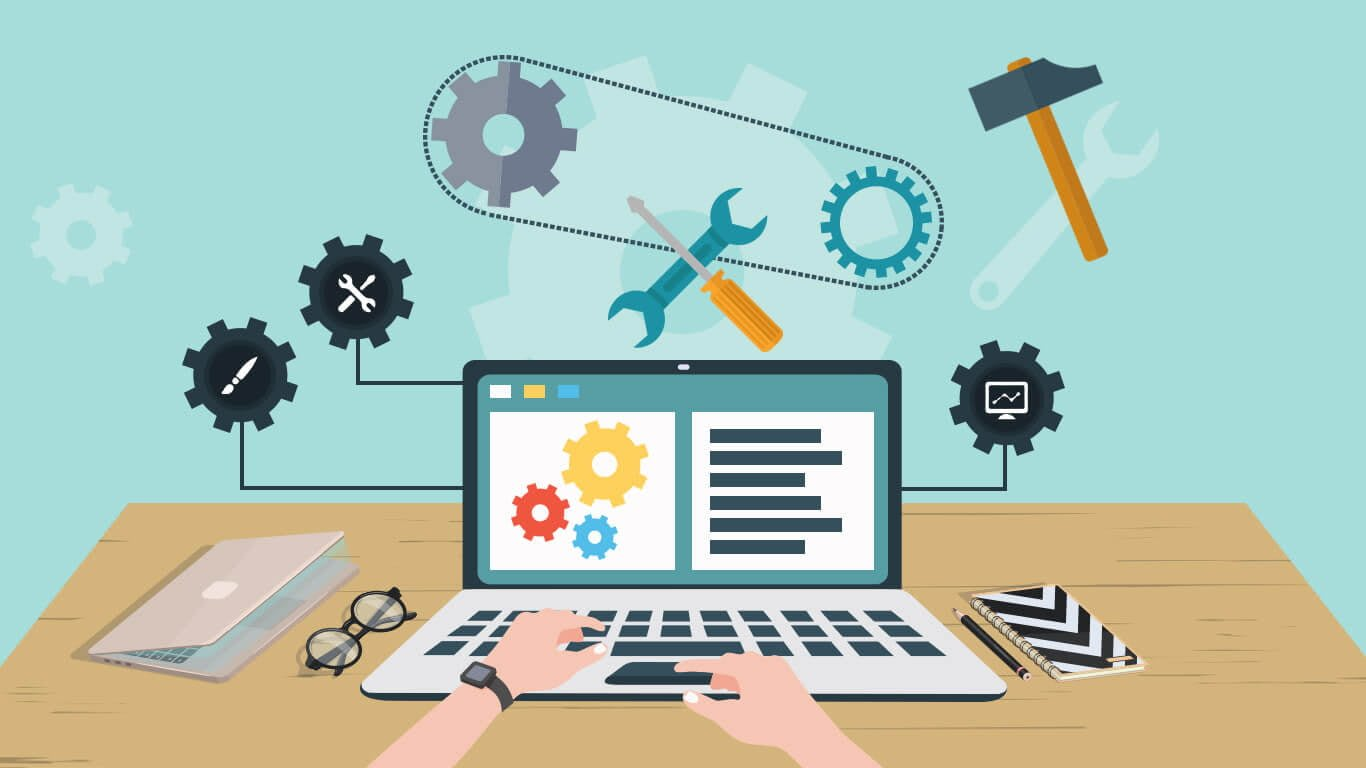 Regular web maintenance will fix errors in no time
Stream Hub – Cheap website administration
Website administration includes tasks such as Server maintenance, code correction, design, traffic monitoring, and maintenance. In addition, it also manages content and evaluates and optimizes SEO… to ensure smooth website operation as well as improve user experience.
To save costs, you can manage, publish and edit articles yourself. And if you don't have time to do it, you can assign staff in charge or hire outside companies to do it. Price Stream Hub webmaster range from $150 to $400 or more per website per month. So, hopefully, you can understand more about the site maintenance costs to help your website operate long and smoothly.